Notice: Trying to access array offset on value of type bool in /var/www/html/wp-content/themes/tech-stuff/includes/aq_resizer.php on line 98 Notice: Trying to access array offset on value of type bool in /var/www/html/wp-content/themes/tech-stuff/includes/aq_resizer.php on line 99
Signup to receive the online magazine here
Tech Stuff is dedicated to the latest business technology products for the home & office - updated monthly - unsubscribe at any time - keep in touch - FREE for early adopters - plus a chance to win a funky robot!
SIMPLE SIGNUP HERE
Ditching Keyboards for Voice Technology
3-Mar-21

Consumers and professionals are ditching keyboards for voice technology

We're big believers in everyone using the power of their voice to get more done in less time and truly making every minute count.
The trend of ditching keyboards for voice has been on the rise for years. The growth in popularity of voice-activated assistants, such as Siri, Alexa and Google, shows that consumers are recognizing the efficiency of using their voice to access, capture and share information.72% of people who use voice search devices claim they have become part of their daily routines.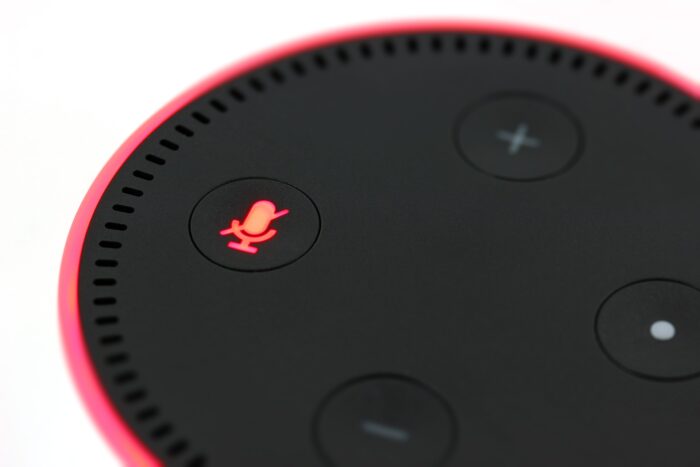 It's not just consumers adopting the technology either. Lawyers, doctors, insurance agents and professionals across all industries save several hours a week when they implement voice technology into their workflows and document creation processes.
A large part of this growing adoption could be attributed to the improved speed and accuracy of speech recognition technology. In fact, an experiment at Stanford University found that entering text into a mobile device with your voice was three-times faster than typing.
Harnessing the power of your voice – from your desktop or on-the-go
Working with your voice – from quick notes to extensive documents – allows for a number of ways to efficiently collaborate and achieve accurate documentation. This efficiency and accuracy is extremely important in many service industries where accurate and efficient documentation goes hand in hand with speedy service, and therefore happy clients.
Professional recording devices such as the Philips SpeechOne headset and the Philips SpeechMike Premium Air microphone free professionals from their desks while delivering all the capabilities needed to stay productive. The AirBridge Wireless Adaptor, at the size of a quarter, allows for mobile capabilities to help quickly move around the office while maintaining connectivity to your dictation processes.
Voice technology is a versatile tool that is ready to use wherever you are, whenever you need it. Philips SpeechLive is a browser-based dictation and transcription solution that quickly and easily converts your voice to text. Whether you are in the office, at home, on-the-go, or have a unique IT setup, the Philips SpeechLive cloud solution will help to increase flexibility, efficiency and productivity. However you prefer to record your voice, using your smartphone or a handheld recorder, SpeechLive allows you to have plenty of options.
No keyboard? No problem. Typing all day in order to be productive is a thing of the past.