Notice: Trying to access array offset on value of type bool in /var/www/html/wp-content/themes/tech-stuff/includes/aq_resizer.php on line 98 Notice: Trying to access array offset on value of type bool in /var/www/html/wp-content/themes/tech-stuff/includes/aq_resizer.php on line 99
Signup to receive the online magazine here
Tech Stuff is dedicated to the latest business technology products for the home & office - updated monthly - unsubscribe at any time - keep in touch - FREE for early adopters - plus a chance to win a funky robot!
SIMPLE SIGNUP HERE
HOW TO THRIVE WHILST HYBRID WORKING WITH POLY AND MICROSOFT TEAMS
7-Apr-21
Poly's global research shows that the vast majority of workers expect they will be working from more than one location even after the pandemic. Yes, this means hybrid working is projected to go mainstream. However, this begs the question, how will organisations ensure all employees are set up for success and working on a level playing field, regardless of where they're working?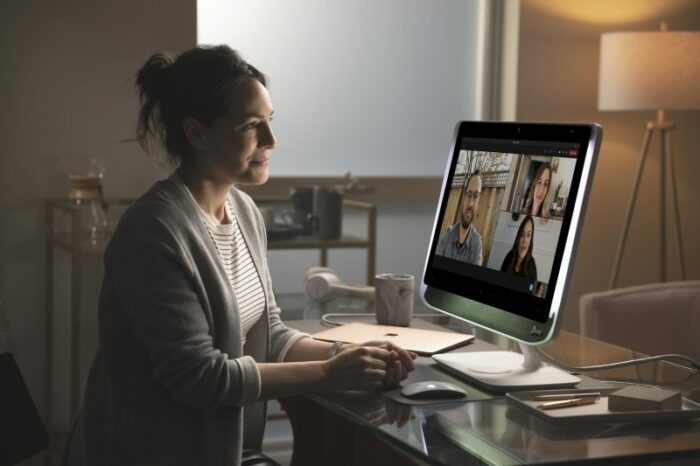 DON'T SKIMP ON DEVICES
To empower all hybrid employees to perform at their best, Poly offers devices certified for Microsoft Teams that have been beautifully designed and engineered to work flexibly in any type of working environment. Poly offers an end-to-end portfolio of Teams certified products for nearly every work style and setting. Today, we're going to highlight several of their next-gen solutions that bring together home and the office – setting the stage for a hybrid workforce.
By now, Poly has found that allowing employees to choose their own devices runs the risk of them choosing products ill-equipped for a professional remote working scenario. Not only can this be a headache for IT, but it also aggravates an already challenging work environment for remote workers. Professional-grade technology built to work with Microsoft Teams ensures that all employees can bring their best selves to every meeting.
We're living through a watershed moment for remote and hybrid workers around the globe.

Microsoft Teams and Poly have a longstanding partnership focused on providing seamless remote collaboration experiences. We are excited to build on this alliance as Poly continues to roll out new products that meet our Teams Certification standards.

Nicole Herskowitz, GM, Microsoft Teams Microsoft
MORE FREEDOM + FLEXIBILITY TO WORK – WITHOUT COMPROMISE
For organisations/individuals trying to decide what solutions to choose to work with now and in the future, the keyword here is 'flexibility. What Poly mean by that is simple, plug-and-play technologies that are easy to set up all while delivering a consistent collaboration experience. Joining the ranks of their popular Teams Certified Poly Studio X Family, Poly introduced the Poly Studio P Series, three groundbreaking professional-grade personal video devices to elevate your home office game. Additionally, Poly recently introduced the Poly Sync Family of smart Bluetooth speakerphones which boast exceptional audio quality for both ends of the call.
POLY'S PICKS FOR HYBRID WORKING WITH MICROSOFT TEAMS
FOR THE IN-OFFICE COLLABORATORS
Needless to say, the Poly Studio X30 all-in-one video bar has set the standard pretty high when comes to powerful Microsoft Teams collaboration experiences. The audio detection and camera tracking on Studio X30 are so compelling, it's perfect to capture in-room faces and conversations so remote colleagues are part of the conversation.
FOR THE HYBRID WORKERS
The Poly Studio P5 is a small but mighty professional webcam that makes sure you look and sound incredible on your video calls wherever you're working. This compact camera blows your integrated PC camera and speakers out of the water and even hides away a powerful directional microphone that keeps the focus on what you're saying and not the noises around you. It also includes clever features like an integrated privacy shutter and a magnetic ball and socket allowing you to remove the camera and point it around the room. Just plug the device right into your laptop or connect directly to your favourite headset for seamless Teams* video collaboration experience.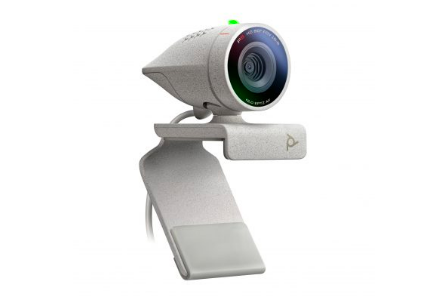 Poly Studio P15 is a powerful camera and speaker combo that is purpose-built for personal use. This high-def USB video bar gives you everything you need to look and sound your best in one device. The Studio P15's remarkable optics, high-performance 4K image sensor, and automatic low-light compensation bring out your inner star. This is paired with an advanced microphone array, Poly's patented NoiseBlockAI and Acoustic Fence technology that cut distracting noise. Studio P15 is Certified for Microsoft Teams and available now.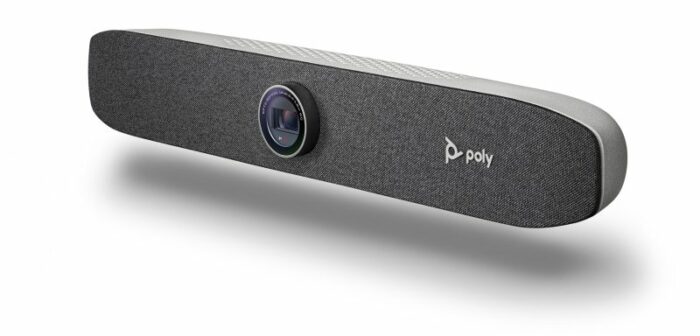 For those of you who looking for a one-stop-shop device, the Poly Studio P21 personal meeting display is a game-changing all-in-one device. It provides your display, camera, microphones, and speakers, via a simple USB connection to your computer. The Poly Studio P21 even has a wireless phone charging tray and a single USB cable to help limit desktop clutter.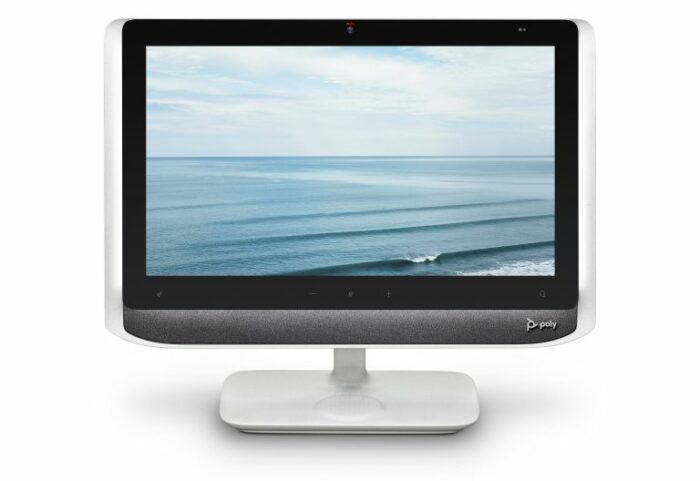 Finally, the Poly Sync 20, for Microsoft Teams. The Bluetooth speakerphone and music speaker is a 'down for anything' hybrid working sidekick. The speaker can transition seamlessly from work calls to playing your favourite tunes. Compact and portable, this little speaker is packed with premium sound and incredible mic pick-up. It is also dust and water-resistant and comes with a convenient carrying case so you can throw it in your bag and run out the door.
All of these personal devices can be managed with Poly Lens, so IT can comprehensively manage and update all remote devices. They are also available with Poly+. Poly's new support and software update subscription that has users covered 24/7 for support.
GAME FOR WHEREVER
It has been widely agreed upon by industry experts that hybrid working practices centred around flexibility and a fully equipped distributed workforce are central to business resilience in the 'new normal.' Supporting the needs of agile, future-proof organisations will require thoughtful planning around the necessary collaboration platforms and professional-grade solutions that will facilitate everyone's success.
For more information about Poly solutions for Microsoft Teams, visit Poly.com/Microsoft or head over to our Poly P-Series article to see the range.