Notice: Trying to access array offset on value of type bool in /var/www/html/wp-content/themes/tech-stuff/includes/aq_resizer.php on line 98 Notice: Trying to access array offset on value of type bool in /var/www/html/wp-content/themes/tech-stuff/includes/aq_resizer.php on line 99
Signup to receive the online magazine here
Tech Stuff is dedicated to the latest business technology products for the home & office - updated monthly - unsubscribe at any time - keep in touch - FREE for early adopters - plus a chance to win a funky robot!
SIMPLE SIGNUP HERE
TechStuff's 7 Virtual Christmas Party Ideas…
10-Dec-20
2020 has been a year of adapting. Whether it's been working from home, wearing a mask to your local co-op or living by the rule of 6, Covid-19 has shaken our way of life.
With Christmas looming, and the reality of a normal Christmas bash out of reach, we look at alternative ways to keep up the Christmas cheer in a more virtual sense.
How video calls and conferencing can save your Christmas party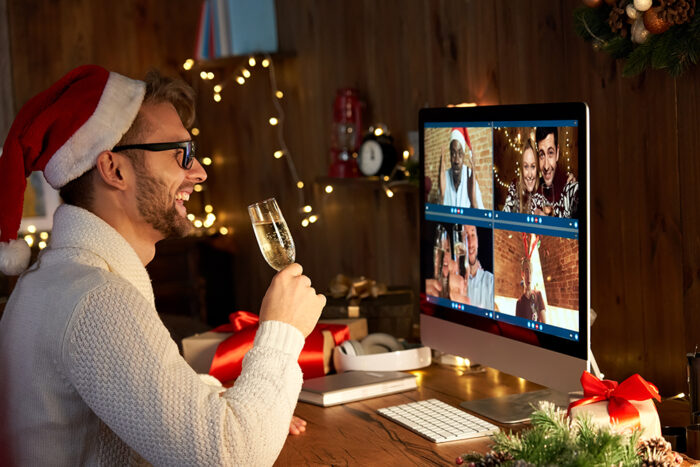 Firstly, here are some of the different platforms you can use…
Online platforms such as Zoom, Skype, Google Meet (a favourite of ours at TechStuff!) have brought our company together and has been our social saviour since Covid-19 changed life as we knew it. Most of these do exactly the same thing, however, look too at conferencing platforms like hopin where you can have stages, and different rooms to host your party, attendees can move through and visit different rooms or events.
Hopin has a Reception, Stage, Sessions, Networking, and Expo area. So you could have a band or comedian on one stage, a disco room or a 'bar' where you can have a drink and a chat. The networking works very much like speed dating, you are paired with someone else at the event and you have two minutes to introduce or chat with each other and then you are cut off! Works very well and could be fun in a party environment certainly worth exploring.
Get Virtual! No need to cancel your Christmas Party this year…
Here are just a few ideas we have gathered for a virtual Christmas party. Whether you host yours with friends, family, work colleagues. Just because this year has been different and many changes have occurred, Christmas parties do not have to be cancelled. In fact, there are many advantages of partying from the comfort of your own home.
Look on the bright side! No need for a babysitter! No paying for taxi's or expensive drinks at the bar!
Stock up your fridge with your favourite festive tipple. You can even wear your festive PJ's as no one will see you from the waist down!
1. Online Escape Room
Something a little different but is guaranteed to provide some laughs! A virtual escape room is a perfect way to host an online Christmas bash!
Plenty of websites and online platforms offer these, for groups of all sizes so you'll be able to find something to fit your needs!
Introducing Online Escape Rooms a website where you can find an escape room in a variety of themes, including fan favourites, Peaky Blinders and Prison Break.
2. Christmas Cocktail Class
Who loves a Christmas tipple? I do! I feel that many of us like to party around the festive period, so a Christmas Cocktail making class (all done virtually) is a unique and exciting idea for staff parties, family functions or a girls night in!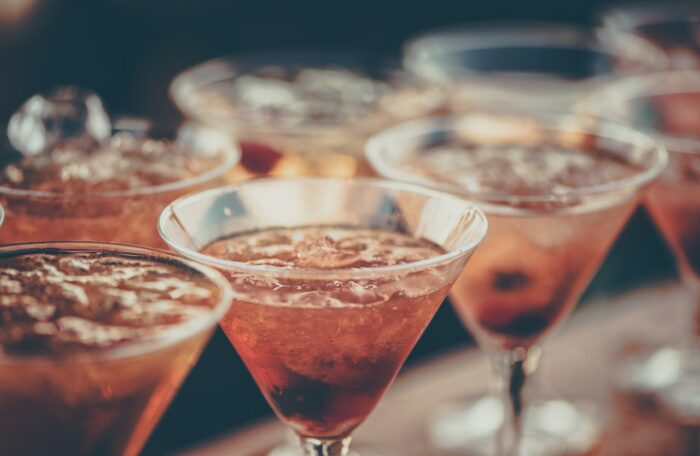 Each guest will be provided with a cocktail kit for the session, which will include all the ingredients to create a tasty Christmas cocktail and Espresso Martini.
You can book this event on Fizzbox and you can book large groups!
3. Party with Big Top!

Hosted by Hire Space, Big Top Xmas party is perfect for an online office Christmas bash! Prices start at £29pp and the package comes brimming with festive fun, included is:
Access to private password-protected company zoom room
Access to Big Top Xmas Party Festival clickable map from the creators of virtual Burning Man Festival
Variety of live immersive entertainment for 2 hours
Access to "static" rooms which will stay open all night for those who want to carry on the party
Ability to interact with other festival-goers for those that want to
Key date, Tuesday 15th December 2020
Guarantee virtual festive activity for your team when virtual events for groups are in short supply
Help support our brilliant performing artists this year
Book now to avoid disappointment, and you'll be glad to know you can book groups of up to 50! Perfect for workplaces of all sizes!
4. Secret Santa!
Secret Santa is my favourite part of a Christmas countdown at the office! This may be a little different this year in terms of not being able to put the presents under the tree and picking them back up and swapping them, but virtual will have to do!
An easy way to hold a virtual office Secret Santa is by using an online gift exchange generator to delegate names, then send presents to the recipient's address, and wait to open gifts together over Zoom at the online party.
Set a maximum spend and leave the rest up to the individuals!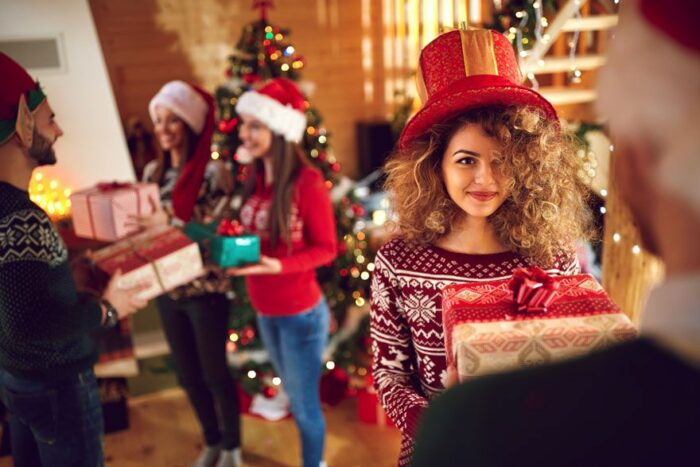 5. Virtual Christmas Bingo!
Who doesn't love bingo? Festive bingo is a super fun and easy way to get some cheer going, and doesn't take much planning at all!
Gather a group of colleagues, or friends/family and organise a covid friendly bingo bash. It's simple, if you're organising this amongst a group of people, simply create a bingo sheet (the more festive the better!) or alternatively Pinterest offers a ton of printable bingo sheets.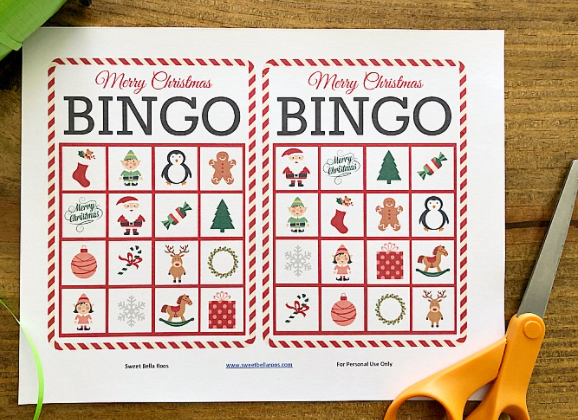 Share the sheets via email, and request your players to print them out, book a time slot and you know the rest. Prizes we'll leave up to your imagination.
6. Christmas Quizzin'
Super simple, super fun! You can take part in this with work colleagues or friends.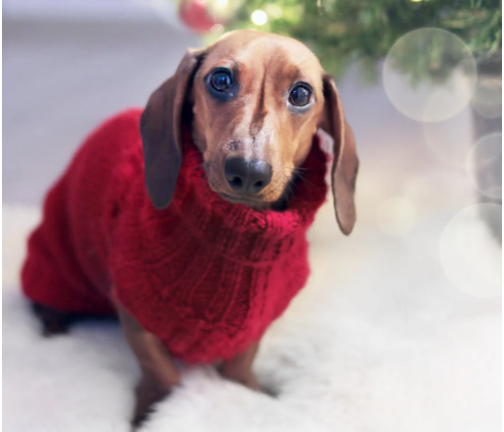 Personally, I feel that Christmas quizzes and Christmas jumpers come hand in hand. So if you're the host make sure you tell your attendees to come with their best knitwear to make it extra festive!
Quiz Questions
So getting down to the best part, finding Christmas quiz questions to ask your attendees.
There are multiple ways you can do this, you could come up with some yourself to make this quiz your own, or you can simply google Christmas quiz questions for some inspiration!
7. Virtual Holiday Scavenger Hunt
A virtual holiday scavenger hunt is the perfect way to add excitement to your online Christmas bash! this is high energy and an exciting way to get everyone in the festive spirit.
I have created my very own TechStuff! Scavenger Hunt for you to use for your virtual Christmas party. Please feel free to download this and use it!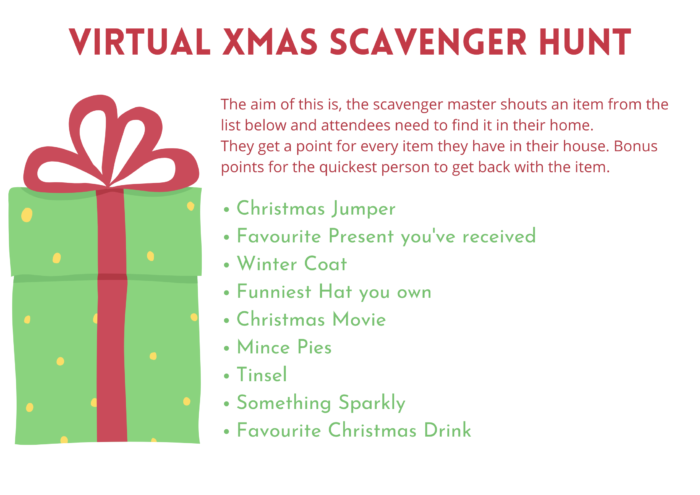 The premise is simple if you're the host you download the sheet, or make your own! gather your attendees and then go through the list and tell people to find the items on the list, the prizes can be left to your discretion.
Christmas isn't cancelled!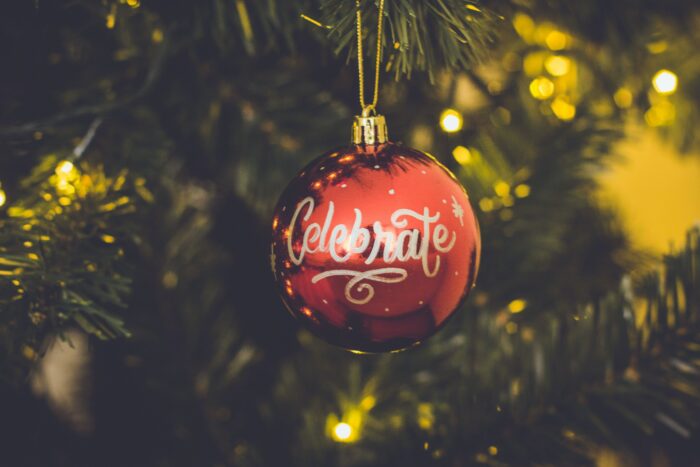 From us at TechStuff! we wish you a very Merry Christmas!. Please leave us a comment if you decide to use our Christmas party ideas, as we'd love to know how they go!
For more articles like this, please go to techstuff! or follow us on Twitter and Facebook.