Notice: Trying to access array offset on value of type bool in /var/www/html/wp-content/themes/tech-stuff/includes/aq_resizer.php on line 98 Notice: Trying to access array offset on value of type bool in /var/www/html/wp-content/themes/tech-stuff/includes/aq_resizer.php on line 99
Signup to receive the online magazine here
Tech Stuff is dedicated to the latest business technology products for the home & office - updated monthly - unsubscribe at any time - keep in touch - FREE for early adopters - plus a chance to win a funky robot!
SIMPLE SIGNUP HERE
Air Purifiers and Office Hygiene – Are you breathing unseen germs?
24-Mar-20
Office Hygiene and your health should be a top priority at the moment. Throughout this article, we discuss simple ways you can ensure you keep on top of your health and hygiene when working in an Office or Home, and throughout general life.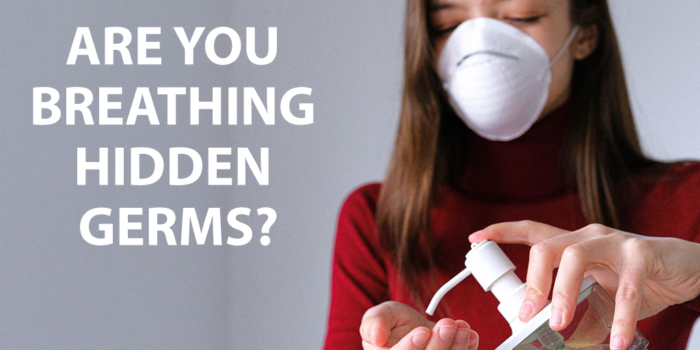 Air pollution in the office or home can contribute to airborne allergens which people may not be altogether aware of. The average office worker spends between 30-40 hours at work a week, and in addition, eat, breathe and work at their desks. A recent study by the National Center for Health Research shows that the average desktop can host 400 times more bacteria than a toilet seat. With illnesses such as the Coronavirus/COVID-19 bringing a global panic, office hygiene products and cleaning products as a whole, have had an unprecedented demand and spike in interest. Causing disruption to the supply chain and businesses in general.
The process of air purification is important, but sometimes overlooked – after all, we do have a tendency to ignore what we can't see, and many of the contaminants and pollutants that could cause adverse health effects are invisible.

Climate Care – Air Purification Article
Available Office Hygiene and Health Products
Hygiene related office products come in many ranges. Products such as Hand Sanitizers used for improved hand hygiene, Antibacterial Wipes for airborne particles and Office Air Purifiers are all beneficial to the user's health.
Air Purifiers, in particular, are appliances designed to cleanse the air in your home or office space. The machine gets rid of impurities within the air including odours, smoke, or dust. A helpful machine, given the fact that indoor air can have five times more pollutants than outdoors.
Air Purifiers come in a variety of specifications, thus ensuring there is a machine for every office and home. There are many manufacturers of Air purifiers, such as Dyson, Vax, and Purus.
TruSens by Leitz, offer a range of Air Purifiers fit for every size and requirement. Within this range, there are three types of air purifier. The range includes:
Z1000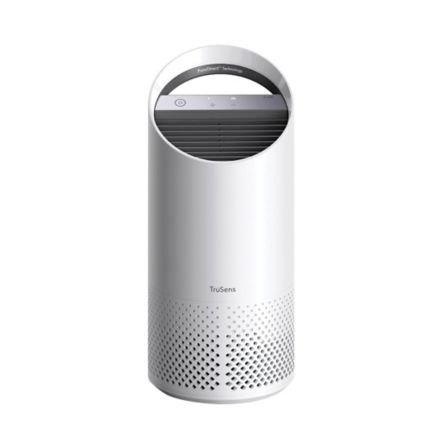 Designed for small rooms, this technologically advanced air purifier utilises 360 degree DuPont filtration to reduce pollutants as well as UV filter sterilisation to kill germs and bacteria. It's packed with features to improve home/small office air quality, such as PureDirect technology, a powerful axial-centrifugal fan, and separate Carbon and HEPA filter replacement indicators – this little superhero does the job!
Z-2000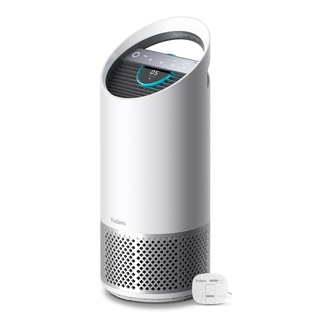 Built with Medium-sized rooms in mind, the Z-2000 incorporates SensorPod technology to provide accurate air quality readings, TruSens then adjusts accordingly to distribute purified air more effectively. A colour-coded illuminated ring visually communicates good, moderate, or poor air quality. DuPont filtration, 360-degree filtration, PureDirect airflow technology, four fan speeds, Carbon / HEPA / UV filters, and a timer come as atandard.
Z-3000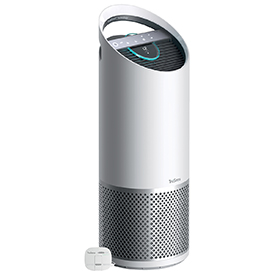 The most powerful model in the TruSens range, the Z-3000 purifies air in Large rooms. Featuring illuminated colour-coded air quality levels, five fan speeds, and SensorPod technology to provide accurate air quality readings, TruSens adjusts accordingly to distribute purified air more effectively. DuPont filtration, 360-degree filtration, PureDirect airflow technology, Carbon / HEPA / UV filters, and a timer option completes a great air purification package.
In addition, Fellowes, a leading manufacturer which provide an exclusive air purifier range called the Aeramax.
The AeraMax air purifier technology has been specifically developed by Fellowes in order to improve indoor air from harmful pollutions. With this range of machines, the user is able to switch it on and leave it to automatically clean their home or office air – for up to 24 hours a day!
Fellowes understand the importance of office hygiene and cleansed air, and have therefore developed a strong range of products. Fellowes offers air purifiers in factors of certification, features and filter type. This helps ensure that their customers can choose the right machine for their needs.
Amongst their range of Air Purifiers, come their True Hepa Filters and Carbon Filters. The filters all have different purposes and suit specific machines. Find out some interesting facts about Air Purifiers and the specific Filters needed for each machine.
How does the air purification process work?
Each Air Purifier works in a different manner, depending on the machine and filter type.
Within Fellowes AeraMax Air Purifier Range, they have two main filters: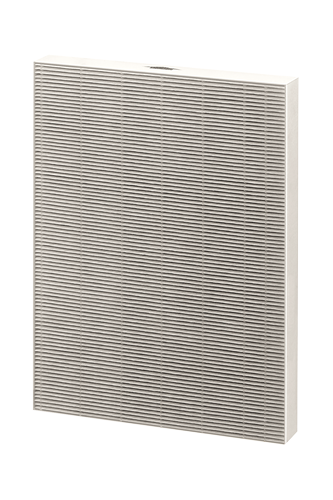 The High-Efficiency Particulate Air is a type of mechanical air filter. It works by forcing dust, pollen, and other irritants through a fine mesh which proceeds to trap the particles.
These come in a range of sizes to ensure the user gets an accurate Filter for the machine size they have.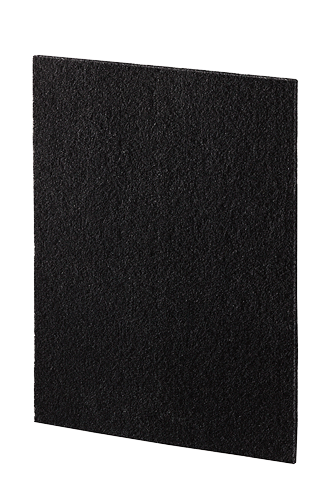 Activated Carbon Air Purifiers and Filters work by utilizing charcoal, this charcoal undergoes a simple process in order to make it usable for air purification.
This type of filtration can absorb up to 60% of its weight in air pollutants and removes odours.
The Horrible History of Why Air Purifiers Exist…
Air Purifiers in many ways take influence from methods used as early as the 1800s. Air Purification roots date back to the time of the Industrial Revolution.
The by-products of burning coal, the most popular resource in its time, produced unhealthy smog and bad-smelling odours released into the air. To decrease the effects of this, inventors began to create products which filtered air.
In 1823, Inventing duo John and Charles Deane created primitive air purification systems known as the Smoke Helmet. The invention helped firefighters to breathe cleaner air while working inside of burning, smoky structures. This proved to be the first form of "Air Purification" was born, and is still heavily used today.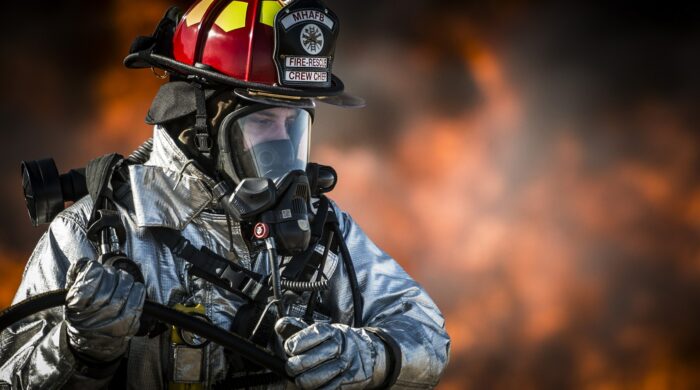 Fast-forward 30 years to 1854, John Stenhouse improved on already used air purification. His technology included incorporating a charcoal-based filter design that worked extremely well in air purification. The filter design began eliminating the nasty particles in ways not seen before. Charcoal-based filters are used in many Air Purifiers today, including in Fellowes AeraMax range.
Should you buy an Air Purifier?
Air Purifiers are an excellent way of ensuring that your air quality is in a constant state of cleanliness. Now is the perfect time to invest in an Air Purifier and take complete care of your hygiene, whether still working in an office space or working from home.
Take the recent global events to improve your working and home environment, particularly within the self-isolation period, as you do not want to be recirculating infected air.