Notice: Trying to access array offset on value of type bool in /var/www/html/wp-content/themes/tech-stuff/includes/aq_resizer.php on line 98 Notice: Trying to access array offset on value of type bool in /var/www/html/wp-content/themes/tech-stuff/includes/aq_resizer.php on line 99
Signup to receive the online magazine here
Tech Stuff is dedicated to the latest business technology products for the home & office - updated monthly - unsubscribe at any time - keep in touch - FREE for early adopters - plus a chance to win a funky robot!
SIMPLE SIGNUP HERE
Top Tips and Tricks For Problem-free Lamination!
28-Feb-20
Throughout this article, I am going to cover all things lamination. From tips on problem-free lamination, getting our TechStuff Experts favourite machines, and we discuss laminating tips straight from the manufacturer's mouths!
The noble laminating machine has become an office staple since the process of lamination was introduced. The process was put in place to protect and enhance paper documents.
What does lamination mean?
The term Lamination in the office products world relates to when layers of plastic (laminating pouches or laminating rolls) encapsulate paper or photos in order to improve its appearance, strength and resistance.
Apparently, the first proper use of laminating paper may have dated back to the mid-1800s. Thus where damaged documents were repaired with translucent paper. The laminating paper was first widely used in the 1930s and the more uses of plastic lamination were discovered. Consequently, the product became more popular and led to what we now call an office laminator.
Laminating is constantly expanding and manufacturer ranges vary. From the classic thermal hot pouch laminator and cold laminators to the latest automatic laminators, depending on what uses and needs are required.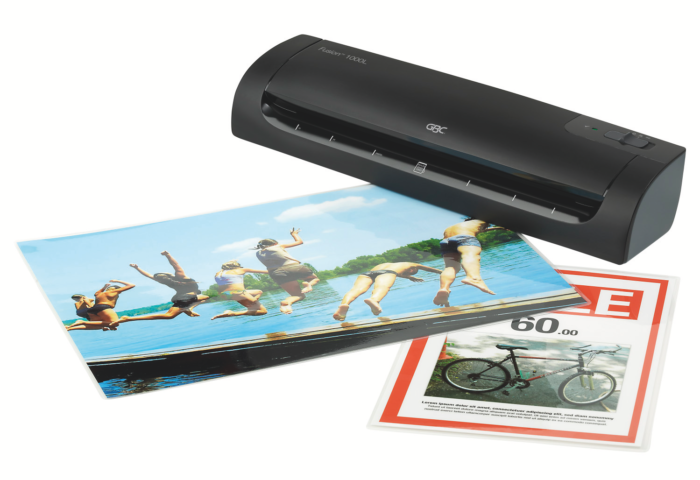 ---
If you don't laminate yet… This is why you should!
Paper-based documents undergo various changes when exposed to the air. In order to preserve these documents, adding a plastic laminated layer improves document appearance and can give a more professional finish.
Within the world of 'office lamination', major uses include ensuring that documents, photos and banners have a longer shelf life, are weather-resistant and are less likely to be damaged.
In terms of display and signage, laminated sheets can make all the difference. Laminating products completely alter the appearance and agility of a promotional product. As a result, this will improve the usage time and resilience of the documents.
GBC, Fellowes, and Swordfish's guide to problem-free lamination!
Although laminating is now as common as using the computer, technical problems do occur. In order to protect your precious and sometimes 'one-off' documents being damaged, melted, skewed, wrapped around the laminator rollers along with the pouches, crumpled etc. then wise precautions need to be heeded!
The main problems come from misuse of laminating film pouches and carrier sheets or the laminator heat settings and using unsuitable documents in terms of size, shape or material!
Consequently, manufacturers strive to ensure machines are as user-friendly as possible for the consumer!
In order to minimise these issues and help the consumer, Laminator manufacturers GBC, Fellowes, and Swordfish offer their advice on how to tackle these issues head-on…

GBC's guide to problem-free lamination
GBC has provided a useful presentation on laminating tips that will help their customers along their lamination process. This is to ensure that user-error problems are kept to a minimum. It highlights how to use their machines correctly and what to avoid whilst using them.
Some of their notable points include:
Before using your laminator, read and understand the machines instruction manual and the user's guide
Never feed empty pouches into the laminator
Turn off your laminator when not in use
Only use suitable laminating paper products, not foreign objects like wood, material or flowers.
6 tips to save your laminator's life from Swordfish
Swordfish have produced the below video as a tool for their customers who use their laminating machines. Swordfish offer their 6-step method to problem-free lamination below:
Fellowes 'frustration-free' laminating tips!
Another popular laminator manufacturer, Fellowes offers this helpful laminating guide on making sure that your lamination is quick, simple and stress-free when using their machines.

Notable tips from Fellowes include:
Make sure you're using the right pouch setting on your machine for your chosen thermal laminating pouches.
Before laminating valuable items do a test run with a similar item in size and thickness.
Always put something in your pouch – never laminate a completely empty pouch.
Trim laminated materials after laminating, not before. Be sure to check out the full range of Fellowes Trimmers and Guillotines – ideal for cutting and trimming your laminated materials.
Experiment with different micron thicknesses and pouch finishes – it can make a real difference to the finished result
Laminator Reviews from the TechStuff Experts…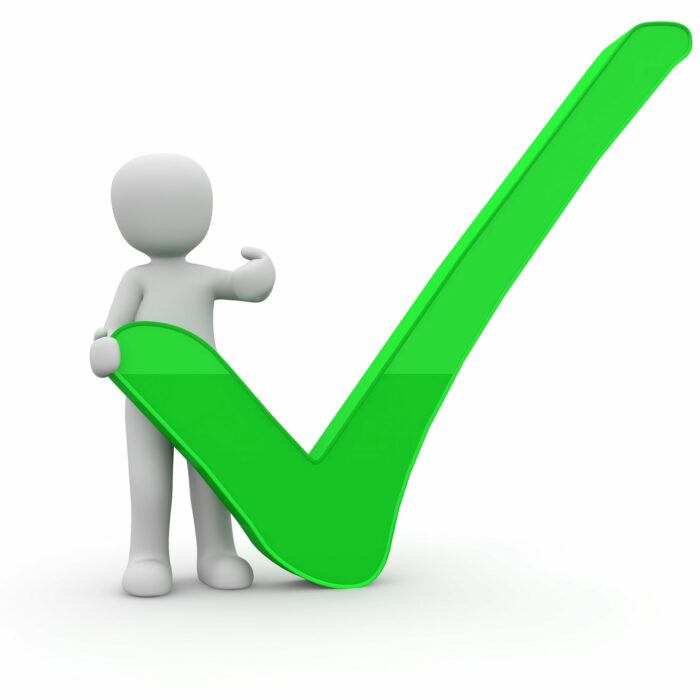 We conducted some research internally at TechStuff!. We asked our Product Experts which laminating machines they believe are the best in terms of usability, speed and finish. The results were varied:
Phill Aubert – TechStuff Product Expert
"My favourite laminator by far is the GBC Foton 30.  It's difficult to compare to any other laminator because it is the first automatic laminator of it's kind. With faster-laminating speed and it is so easy to use.  It's like comparing lighting a match to rubbing two sticks together for fire!"
Adrian Shaw – TechStuff Product Expert
"I like the Leitz iLam Touch 2 Turbo A3 pouch laminator we use in the office as you only have to switch it on and after a 1 minute warm-up time it is ready to laminate. You don't need to adjust the temperature to the thickness of the pouch, it simply adjusts the speed at which it pulls the pouch through."
Mark Smith – TechStuff Product Expert
"My favourite is the Fellowes Voyager that we use in the office. It is a heavy-duty beast but uses a belt rather than a roller to laminate and so is very reliable, as well as user-friendly. It is also one of the few models which you can actually take the top off in order to access the belt to free jams should they occur."
What about Laminator Supplies?
Lamination wouldn't be what it is without the vital ingredients. The supplies are the source that keeps the laminator going and can vary from each machine. Some key products include:
Buy Corner Rounders – To round those extra sharp edges on your lamination! Major suppliers including Amazon sell ranges of them!

Laminating Film – These vary from machine to machine, The GBC Foton 30 has a unique roll-laminator film cartridge can be purchased from many major office product retailers.

Laminator Pouches come in a range of thicknesses, a favourite amongst office users is the Scotch Thermal Laminating Pouch which is letter size, however, we would always recommend using the manufacturer brands supplied pouches for error-free lamination.
Enough from us! We want to know your favourite laminating machine and why! Tell us in the comments below what laminator you couldn't do without…